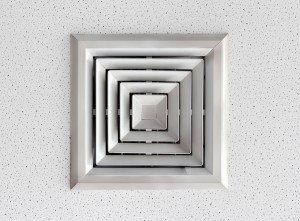 As the long, cold winter days fade away with melted snow, homeowners begin to prepare for warmer weather with their annual spring cleaning ritual. So, you have shaken down your drapes and dusted and shined the window panes until they sparkle. Have you considered air duct cleaning, though? That's right. There may be more to those sniffles and that itchy nose than springtime allergies. Before you leap into spring, take a step back and add air duct cleaning to your spring cleaning list.
Benefits of Air Duct Cleaning:
Improved Air Quality
Over the long, winter months more builds up than snow mounds. Yes, over time, air ducts become an epicenter for dust and dirt buildup, and sometimes even mold. Left ignored, this buildup can cause anything from mild nasal irritation to respiratory complications — something nobody wants. The solution? Air duct cleaning by professionals who can inspect this crucial heating and cooling component, cleaning whatever problem areas exist.
Enhanced Efficiency
In addition to making for uncomfortable sniffles, dirty air ducts can decrease the efficiency of your HVAC system. It's simple: When buildup blocks the air ducts of your HVAC system, it has to work on overtime just to achieve the same results. The result? Skyrocketed utility bills and wasted energy.
Schedule Your Air Duct Cleaning
With energy savings to gain and a sniffles to lose, air duct cleaning should be a top priority on your to-do list. Ready to experience a more energy-efficient HVAC system that alleviates nasal passage irritation? The professionals of All Star Heating, Cooling, & Plumbing in Hartland, WI, are prepared to help with your air duct cleaning needs.
For service-related information, contact our Hartland, WI, business by calling (262) 367-7300.
Proudly serving the Hartland & Waukesha, WI, communities.